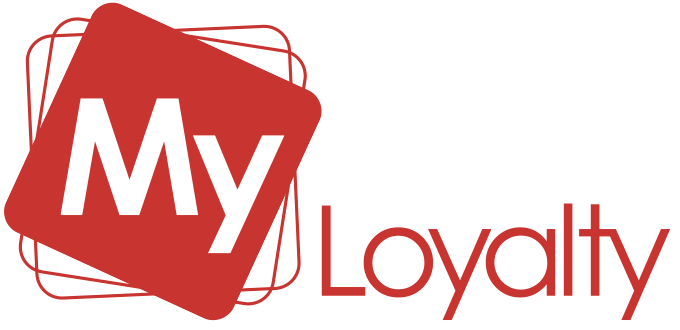 My Loyalty Terms and Conditions
Last modified 2nd March 2021
---
AUTHORITY TO JOIN
By using the cafe.myloyalty.me web site or any of the My Loyalty ("My Loyalty") mobile applications ("Apps") services, your business ("The Business") agrees to be bound by the following terms and conditions.
The person registering and entering the details for The Business on the My Loyalty database is the duly authorised person responsible for the information. The information entered is a true and correct representation of the business listed and does not contain any false or misleading statements.
The My Loyalty products and services may only be used by the duly authourised person assigned by The Business.
The Business must provide an authourised debit or credit card acceptable to My Loyalty for automatic deduction of the monthly subscription when due.
The definition of The Business pertains at all times to the organization that is the intended party signing up to My Loyalty.
If the ownership of The Business changes, The Business must contact My Loyalty to approve any transfer.
PAYMENTS
Any reference to a sum charged by My Loyalty is in Australian Currency unless otherwise noted and is subject, where applicable, to the addition of Australia's Goods & Services Tax (GST).
My Loyalty acknowledges that it is registered for GST when it enters this agreement and will notify The Business if it ceases to be registered.
The Business acknowledges that if it is required pursuant to Australian Law that it is registered for GST when it enters this agreement it will notify My Loyalty if it ceases to be registered.
All subscriptions are indexed to increase at 5% annually on July 1 each year beyond any charges that are applied prior to such increase occurring and The Business acknowledges that My Loyalty is authorized to apply such increase on further monthly and any other sums payable to My Loyalty
My Loyalty will process any mobile orders pre-payment transactions and pay them directly into the Bank account of the Business as advised.
The Business agrees to pay the calculated monthly subscription by auto-deduction from The Business's approved credit/debit card.
INDEMNITY
. My Loyalty does not warrant and is not responsible for any products or services, including delivery of messages by carriers, on other networks or on other providers systems or infrastructure which is beyond the best efforts of My Loyalty, which it is accepted to have been made by My Loyalty on its own systems.
My Loyalty does not warrant to The Business the benefit of any My Loyalty products or services that The Business shall use from My Loyalty.
The Business warrants that it has not relied on any representations in writing or otherwise by My Loyalty and that it is bound by these terms and conditions as a precondition of doing business with My Loyalty which it accepts by making any payment to My Loyalty or requests for its products or services.
Where The Business specifically uses or requests the use of material that may be protected under copyright laws, The Business agrees to indemnify My Loyalty for any infringement on such copyright. My Loyalty or any related entity or party of My Loyalty will not under any circumstances accept liability for any damages or losses occurring be they direct, indirect, incidental, identifiable, special or consequential arising from not being able to use or fully use the My Loyalty servers or apps or arising from any mistake, omission, interruption, deletion to data or loss of data or virus or howsoever occurring which affects the performance or availability of the app or being able to transact via the app.
My Loyalty will not accept liability for any damages for loss of business or loss of profits arising from breach of this agreement or breach of any stated or perceived warranty and such exclusion of liability is to be read and understood as applying directly or indirectly with any party obtaining services from My Loyalty. Such exclusion of liability by My Loyalty shall apply whether it otherwise would arise pursuant to contract or tort or construed as arising from this agreement. The exclusion of liability by My Loyalty shall survive any termination of this Agreement for any reason.
My Loyalty will not accept responsibility for any server down time, server delayed response time, network issues, or any other issues caused by interruption or intermittent issues of the underlying hosting service provider.
My Loyalty expressly makes NO claim or representation that:

will be relied upon or warranty that the My Loyalty service is or will be error free or that the information or the apps it supplies will be timely, uninterrupted or secure in part or whole during service provision;
oral or written advice afforded by My Loyalty or its representatives or those holding out or perceived to be its representatives or in some relationship with My Loyalty of any type may be relied upon in any way or create any warranty or representation under any circumstance.

My Loyalty will have the right to represent to other businesses and prospects that The Business is a client of My Loyalty and to describe the services provided in any format of public relations and on its websites at the discretion of My Loyalty providing that it does not cause any provable damage to the reputation of The Business and providing it is not specifically excluded under these terms and conditions. In the event of any provable claim of damage caused to The Business this shall be reviewed in the entire discretion of My Loyalty and its management acting reasonably but be not more than $100 in total for such damage.
Liability for Misrepresentation
In no event shall My Loyalty Pty Ltd be liable for any damages caused by misrepresentation, typographical errors, interpretation or use of the information associated with the business listed.
Other Communications with Consumers using features of My Loyalty
My Loyalty Integrated Email System - When you email your customers through My Loyalty, you agree to indemnify My Loyalty against any claims for damages caused by misrepresentation, typographical errors, interpretation or use of the information associated with the business listed.
66. The Business may not rely on any information received by My Loyalty in relation to service provision or the benefits perceived or otherwise that may derive for The Business or relationship of The Business.
Termination
Cancellation of any service does not expunge The Business from any reasonable rights or obligations stipulated in this agreement.
Either party may withdraw from this agreement by giving one month clear notice to the other when the relationship of supply, the obligation of any payments beyond that expiration of the one month shall cease.
In the event of service termination The Business agrees that My Loyalty has the right to destroy any customer data unless payment for transfer of it is agreed by The Business with My Loyalty within 7 days of service cancellation.
In the event that the service provided by My Loyalty to The Business is terminated My Loyalty shall not be required to facilitate the data, unless on mutually agreed terms, to The Business or any third party and shall within 7 days of such termination becoming effective destroy all of The Business data.
My Loyalty reserves the right to terminate the service for any reason on reasonable grounds, including if payment is not received within 14 days of it being due. The decision to terminate shall be communicated to The Business as soon as practicable after making such decision. Further, in the event that the service is discontinued due to failure to pay, My Loyalty reserves the right to charge a reactivation fee if The Business requests that the service be reactivated and My Loyalty were to agree to reactivate it.
The Business indemnifies My Loyalty from and against any claim, demand, action, suit or proceeding that may be bought by any person against them or their employees or agents or any of them in respect of personal injury to or the death of any person whatsoever or loss of or damage to any property or any other loss or damage whatsoever arising out of or as a consequence of an unlawful act or negligent act or omission by The Business in using the My Loyalty product, or by their use of their account, and also from any costs and expenses that may be incurred with any such claim, demand, action suit or proceeding.
My Loyalty reserves the right to suspend or terminate a user's account if, in its opinion a user has breached any laws or guidelines or if payment has not been made to My Loyalty.
Co-Promotion
Both parties to this Agreement are entitled to promote the other party on their web site as well as links to the other party's web site, mobile app or social media pages unless specifically excluded pursuant to these terms and conditions.
Intellectual Property Rights
All industrial and intellectual property rights in and relating to any inventions, patents, applications for patents, design applications, designs (whether registered or unregistered) all copyrights, (including copyright conferred by the Copyright Act 1968 (Cth)), all trade or service marks (whether registered or unregistered), Confidential Information, integrated circuits, any rights that presently exist or may arise in the future anywhere in the world in respect of the services that The Business shall use belong to My Loyalty. The Business obtains no rights to this intellectual property though using the services of My Loyalty.
Neither party represents any guarantee of success in any way for any initiative or developed application.
Where The Business specifically uses or requests the use of material that may be protected under copyright laws, The Business agrees to indemnify My Loyalty for any infringement on such copyright.
The Business Responsibilities
The Business acknowledges that a customer introduced to The Business via My Loyalty is a customer shared with My Loyalty and The Business.
The Business is to provide its own hardware and internet connections required to use the service and is solely responsible for all costs and fees associated with that usage.
The Business is responsible for maintaining the security of their online account and password.
Nothing in this agreement or relationship shall give rise to access to the source code or intellectual property of My Loyalty which is agreed to be a valuable asset of My Loyalty and is protected under Copyright Law and all rights are reserved in it.
The Business must not hack the My Loyalty service or modify another website so as to falsely imply that it is associated with My Loyalty.
The Business acknowledges that they may be in receipt of information when using My Loyalty products or services that it or they would not otherwise receive and such information is to remain the proprietary right of My Loyalty and deemed confidential and protected accordingly pursuant to the laws of the State of New South Wales, Australia.
My Loyalty may issue an update to the café.myloyalty.me website and/or mobile Apps which may add, modify and/or remove app features. These updates may be pushed out automatically without notice, although My Loyalty intends to notify The Business in advance of an upcoming update with details on what the update includes.
59. My Loyalty is permitted to assign or license its associated services to any third party without the prior consent or notification to The Business.
My Loyalty reserves the right to update and change these terms and conditions without notice. The updated terms and conditions will only be in effect once they are published on the cafe.myloyalty.me website. Continued use of the My Loyalty product after any such changes shall constitute consent by The Business to such changes.
In the event of any dispute between The Business and My Loyalty it shall be determined by a Mediator and it is agreed between both parties that the maximum claim allowed against My Loyalty shall be not more than $59 being the standard monthly subscription fee levied by My Loyalty to The Business.
The Business agrees to comply with all applicable federal and state laws and regulations when using My Loyalty's products and systems.The Business agrees to comply with the SPAM Act 2003 of Australia.
Force Majeur shall apply to this relationship between My Loyalty and The Business. Accordingly, it is agreed that if by reason of failures of servers, telecommunications or internet service providers, failures of mobile operating systems, labour disputes, riots, inability to obtain labour or materials, earthquake, fire or other action of the elements, accidents, governmental restrictions or other causes beyond the control of My Loyalty it is unable to perform in whole or in part its obligations as set forth in this Agreement, then My Loyalty shall be relieved of those obligations to the extent it is so unable to perform its services and shall not make My Loyalty liable to any affected party.
This Agreement shall be subject to the jurisdiction of the laws of the State of New South Wales in Australia and the parties shall to the extent that any claim could occur, agree to be bound and subject to a mediation occurring within the State of New South Wales, Australia.
In the event of My Loyalty incurring legal costs it shall have the right to recover same should it succeed in any litigation but shall not be liable to pay any other party or parties legal costs in any proceedings.
In the event that any provisions of this Agreement shall be held to be invalid or unenforceable for any reason, the remaining provisions shall continue to be valid and enforceable. If a court finds that any provision of this Agreement is invalid or unenforceable, but that by limiting such provision it would become valid or enforceable, then such provision will be deemed to be written, construed and enforced as so limited.
It is agreed between the parties that the terms of this Agreement apply to those obligations that survive any cancellation, termination, or rescission which shall include all rights and obligations following termination and or assignment, terms pursuant to liability and limits as stated, indemnification and warranty as well as the right of not facilitating services at the discretion of My Loyalty without being required to give reason for same.
It is accepted as fundamental to any relationship with My Loyalty that any party receiving its services will indemnify, defend and not seek any claim from My Loyalty regardless as to any other party/parties actions, claims or liability, costs, losses and expenses claimed to arise from use or attempted or sought use of My Loyalty services and such protection and indemnity shall occur without limit or exception.
The terms and conditions and the relationship of The Business with My Loyalty shall continue regardless of any assignment of interest by or in My Loyalty to a related or non-related entity.
It is agreed that the obligations between the parties are entirely contained within the terms and conditions of this agreement, which are subject to change at the discretion of My Loyalty, and the laws of the State of New South Wales and of Australia. No oral communication at any time shall place obligations on the parties.
In the event that My Loyalty were to delay any right of action arising pursuant to these terms and conditions, any updated changes to these terms and conditions or arising from its contractual rights or in tort it shall not give rise to any waiver by My Loyalty to seek protection and enforcement of such rights.
The Business understands, accepts and agrees that soliciting, inducing or hiring My Loyalty employees or contractors may result in serious damages for the My Loyalty business and acknowledges that My Loyalty may hold The Business and its principals and or directors liable for these damages.
Privacy Policy
Last updated: March 17, 2021
My Loyalty ("us", "we", or "our") operates the My Loyalty website (the "Service").
This page informs you of our policies regarding the collection, use and disclosure of Personal Information when you use our Service.
We will not use or share your information with anyone except as described in this Privacy Policy.
We use your Personal Information for providing and improving the Service. By using the Service, you agree to the collection and use of information in accordance with this policy. Unless otherwise defined in this Privacy Policy, terms used in this Privacy Policy have the same meanings as in our Terms and Conditions, accessible at https://www.myloyalty.me
Information Collection And Use
While using our Service, we may ask you to provide us with certain personally identifiable information that can be used to contact or identify you. Personally identifiable information ("Personal Information") may include, but is not limited to:
Name
Email address
Telephone number
Address
Log Data
We collect information that your browser sends whenever you visit our Service ("Log Data"). This Log Data may include information such as your computer's Internet Protocol ("IP") address, browser type, browser version, the pages of our Service that you visit, the time and date of your visit, the time spent on those pages and other statistics.
Cookies
Cookies are files with small amount of data, which may include an anonymous unique identifier. Cookies are sent to your browser from a web site and stored on your computer's hard drive. We use "cookies" to collect information. You can instruct your browser to refuse all cookies or to indicate when a cookie is being sent. However, if you do not accept cookies, you may not be able to use some portions of our Service.
Service Providers
We may employ third party companies and individuals to facilitate our Service, to provide the Service on our behalf, to perform Service-related services or to assist us in analyzing how our Service is used.
These third parties have access to your Personal Information only to perform these tasks on our behalf and are obligated not to disclose or use it for any other purpose.
Security
The security of your Personal Information is important to us, but remember that no method of transmission over the Internet, or method of electronic storage is 100% secure. While we strive to use commercially acceptable means to protect your Personal Information, we cannot guarantee its absolute security.
Links to Other Sites
Our Service may contain links to other sites that are not operated by us. If you click on a third party link, you will be directed to that third party's site. We strongly advise you to review the Privacy Policy of every site you visit.
We have no control over, and assume no responsibility for the content, privacy policies or practices of any third party sites or services.
Children's Privacy
Our Service does not address anyone under the age of 18 ("Children").
We do not knowingly collect personally identifiable information from children under 18. If you are a parent or guardian and you are aware that your child has provided us with Personal Information, please contact us. If we discover that a child under 18 has provided us with Personal Information, we will delete such information from our servers immediately.
Compliance With Laws
We will disclose your Personal Information where required to do so by law or subpoena.
Changes To This Privacy Policy
We may update our Privacy Policy from time to time. We will notify you of any changes by posting the new Privacy Policy on this page.
You are advised to review this Privacy Policy periodically for any changes. Changes to this Privacy Policy are effective when they are posted on this page.
Contact Us
If you have any questions about this Privacy Policy, please contact us.